For the third year-in-a-row, MedTech Outlook has named PRO-TECH Design one of its "Top 10 Packaging and Sterilization Solutions Providers". The award recognizes companies who specialize in packaging and sterilization solutions for the medical device industry and underscores the importance of these providers to protect and safely deliver medical devices to the doctors and patients.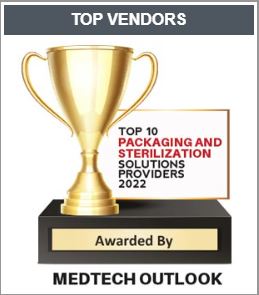 "PRO-TECH Design couldn't be prouder to be recognized as one of the top medical device contract packaging companies in the industry. We constantly strive to design packaging and assembly solutions that meet the unique needs of each customer, and we appreciate our role in the process that provides life-changing products to patients."
–Aaron Swanson – President, PRO-TECH Design
Please check out the October 2022 issue of MedTech Outlook for the full article.