Laboratory Services
Packaging Validation Testing

ISO 17025 Certified

Accelerated Real-Time Aging
PRO-TECH LABORATORY SERVICES
PRO-TECH owns and operates its own ISO 17025 certified laboratory on premises. Unlike many contract packaging companies, we offer testing and validation capabilities in-house as part of the core services we provide our customers. By having this expertise in-house, we are able to save customers time and money as we ensure the safety of their medical device.
We believe that a good contract packaging partner thinks holistically about the medical device itself, the packaging that will protect it, and the distribution challenges that come along with getting the final product safely into the hands of the end patient. By offering a full suite of services and thinking about the entire medical device packaging ecosystem, we can anticipate obstacles and provide integrated solutions tailored to the needs of our customers.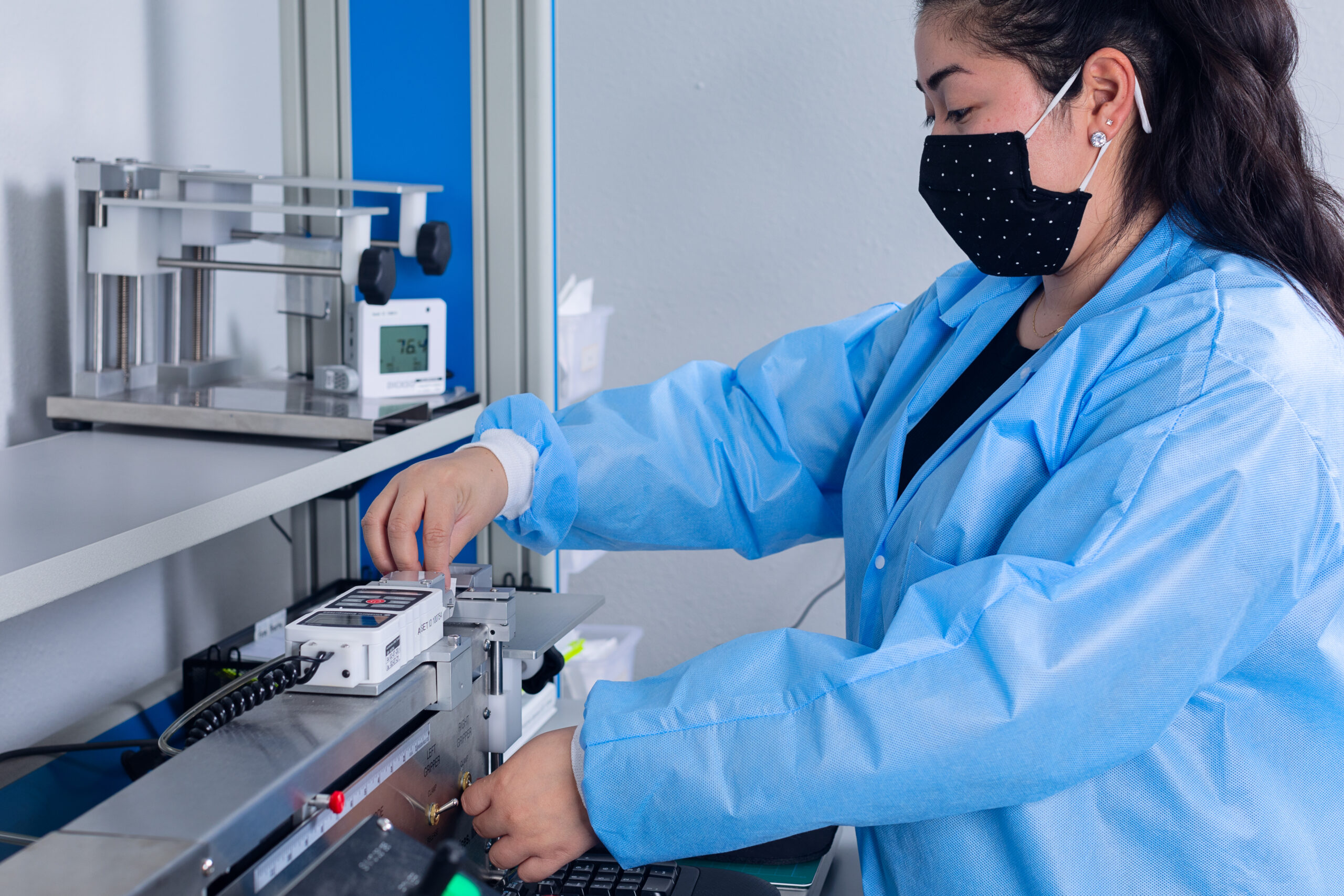 1. Performance/Dynamics Testing
How do you know if your packaging system can effectively protect the sterile barrier and its contents? By allowing the packaging system to undergo potential distribution simulation and storage conditions and then performing package testing to ensure the packaging system maintained its integrity.
2. Stability Testing (accelerated and real-time aging)Package testing performed after stability testing provides evidence that the sterile barrier system is capable of maintaining integrity over time. This is done through both accelerated and real-time aging studies.
3. Distribution Simulation
Package testing performed after distribution simulation provides evidence that the sterile barrier system is capable of maintaining integrity after handling and distribution. The packages are conditioned to then undergo a variety of simulations from compression testing to drop testing among others.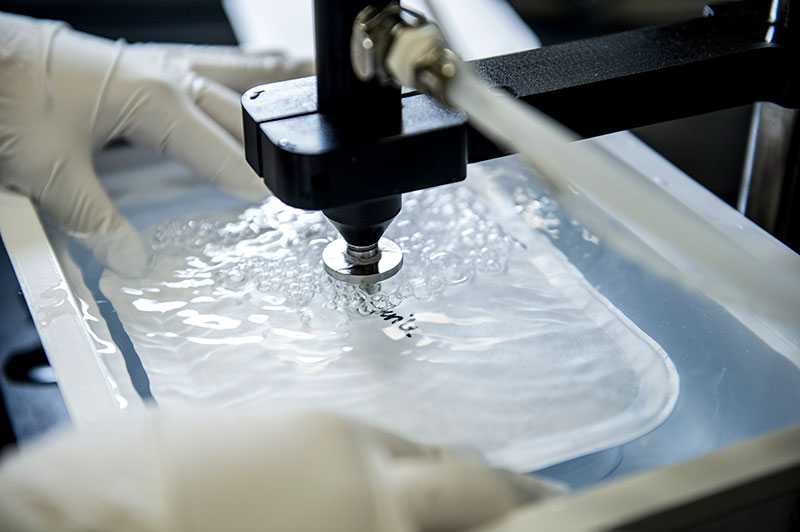 ISO 17025 certified laboratory
PRO-TECH Design has highly experienced team members who regularly administer package testing for validation.  In our ISO 17025 certified laboratory, we can conduct many of these tests in-house.  In addition, we work with third party testing agencies to manage validation and package testing if needed.
Here is a list of the common validation tests that we conduct in-house and the ASTM standards that apply to them: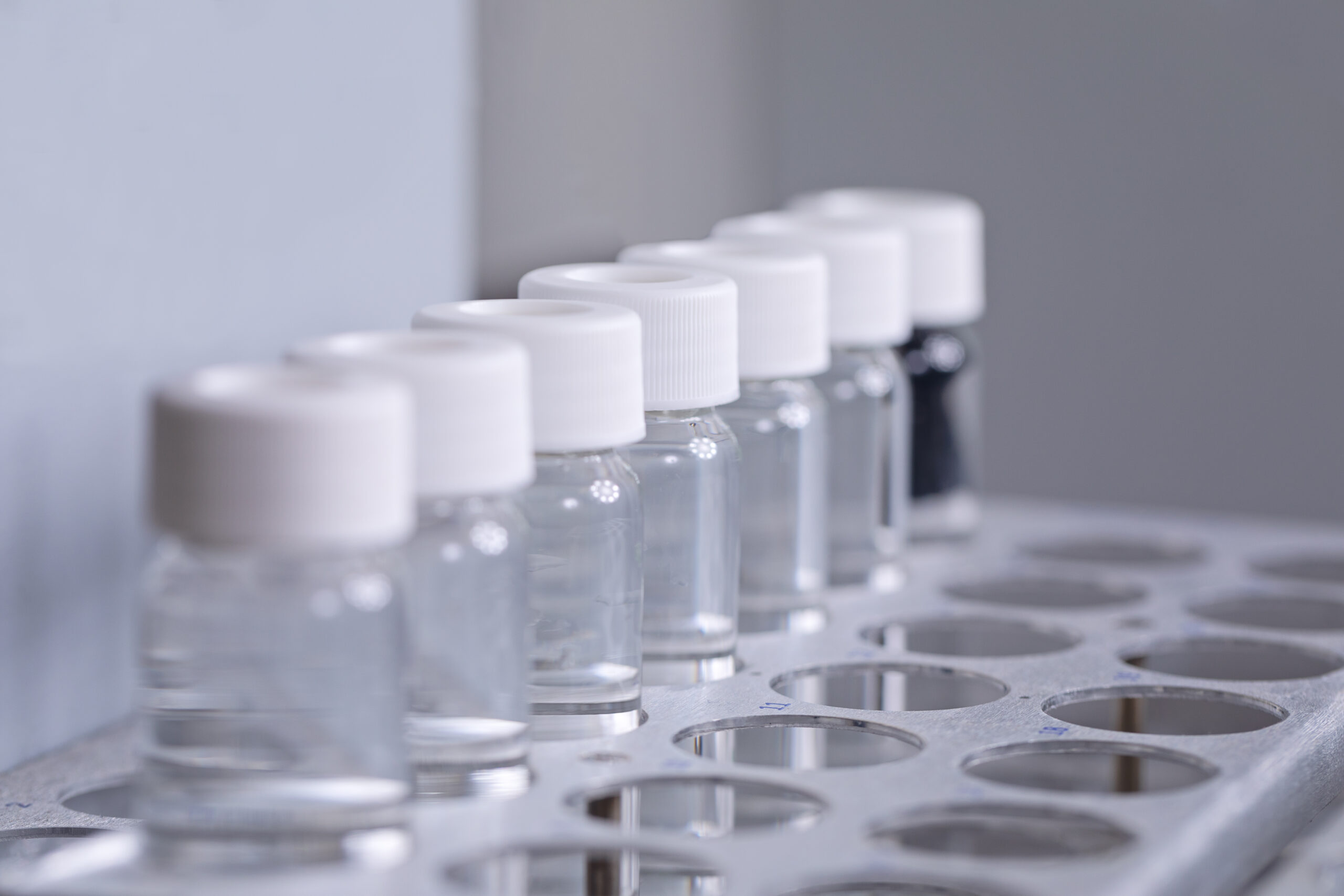 Packaging Validation Services
It is the process of confirming that the medical device packaging works the way it was intended, and that the sterile barrier is maintained. Various tests are commonly used to ensure that the device is protected from sterilization until final usage by a physician.
ISO and ASTM standards, at a minimum, are used as benchmarks to make certain that the proper qualifications are met. ISO 11607 provides guidance specifically for validating terminally sterilized medical device packaging. ISO 11607 testing includes these key areas: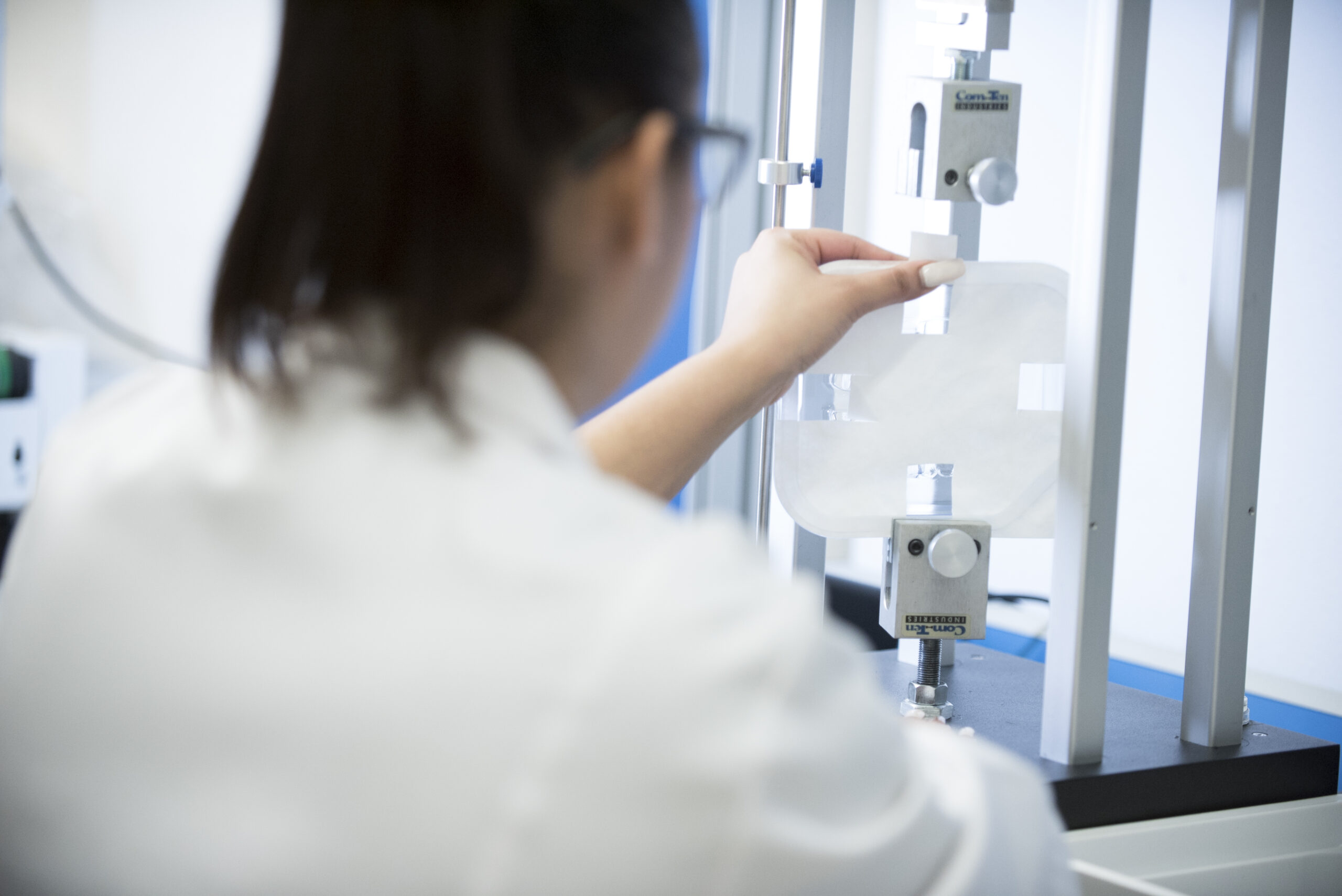 4. Package Seal Strength Testing
Seal strength testing is performed via burst tests and/or peel tests. A minimum limit is established and a statistically relevant sample size is tested to ensure the package seals have maintained their strength post stability and/or distribution simulation.
5. Package Integrity Testing
Package integrity is verified via visual inspection of the seals and overall package to ensure there are no visual defects present in the packaging. In addition, bubble emissions testing is performed to ensure that the packaging has maintained its integrity post stability and/or distribution simulation. Bubble emissions testing is also used to confirm visual observations that have the potential to breach sterility. Similar to seal strength testing, the sample size is based on a statistically relevant sample size.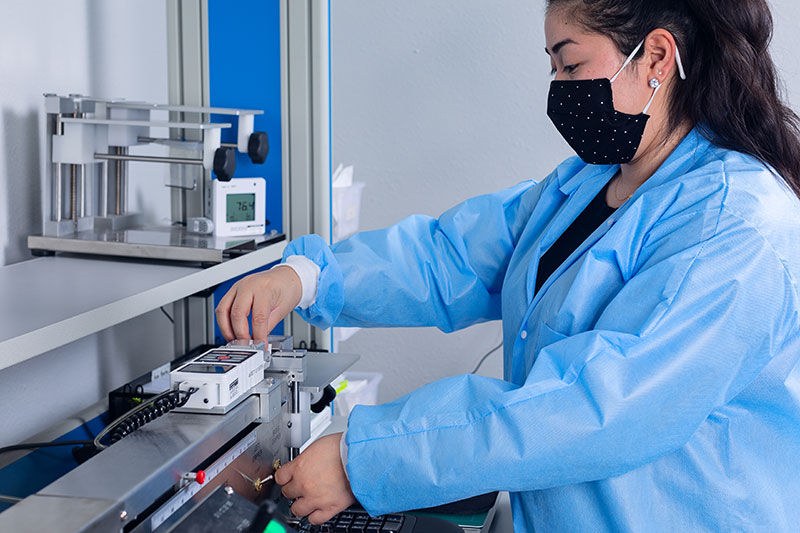 Please click here to view a copy of our ISO 17025 Lab Accreditation Certification.
For more information on our laboratory capabilities, please
Contact Us
today.
Laboratory Services and Capabilities
Pro-Tech Design operates a fully certified lab in-house with the following capabilities and services
ISO 17025 Accreditation

In-house Testing & Validation

Bioburden Testing

LAL Testing TOC Testing
Packaging Integrity Testing

pH Osmolarity and Osmolality

Seal Strength (Peel and Burst Tests)

Ultraviolet/Visible Spectroscopy

Accelerated Aging
Frequently Asked Questions
Do you do your own packaging validation and testing?
 Yes, we have an ISO 17025 certified lab in-house and we conduct our own packaging validation and testing, including accelerated and real-time aging, LAL and bioburden testing, and packaging integrity and seal strength testing.  If additional testing is required, we work closely with several outside laboratories to manage the testing as needed for customers.
What are ASTM Standards?
ASTM International is an international organization that develops global testing standards for various industries.  Over many years, they have become recognized as the testing standards expert for the medical device industry.  As such, most medical device companies, their suppliers, and regulatory bodies use ASTM standards to measure and validate the performance of their products.
What is ISO 11607?
ISO 11607 is the ISO standard for terminally sterilized medical device packaging. It provides requirements for testing packaging performance, stability (accelerated and real-time aging), distribution simulation, package seal strength, and package testing.  These are all designed to ensure that the package adequately protects the sterile medical device it contains during typical storage, shipping, and distribution conditions.
Who can I talk to about validation testing for my medical device?
For more information on our laboratory and validation services, please contact us to help with your next project.
Email Us
info@protechdesign.com
Our Locations
CALIFORNIA
14561 Marquardt Ave.
Santa Fe Springs, CA 90670
TEXAS
4041 Express Street
Arlington, TX 76001
MINNESOTA
292 E. Lafayette Frontage Road
St. Paul, MN 55107
Please let us know what you're interested in: