For the second year in a row, MedTech Outlook has named PRO-TECH Design a winner of its "Top Packaging and Sterilization Companies" award. The medical industry publication honors recipients annually who are the top companies in the field of packaging and sterilization for the medical device industry.
The September 2021 issue of the magazine features PRO-TECH Design in an article highlighting the company's success and its approach to medical device packaging.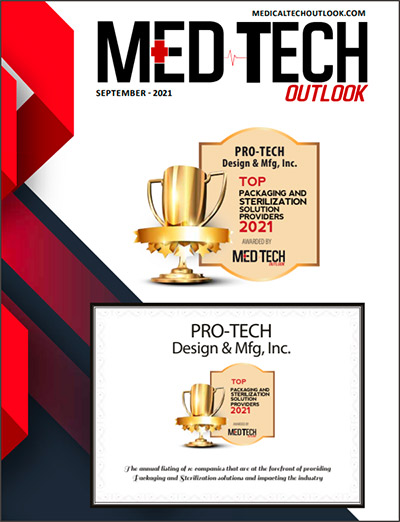 Please check out the full article here.