Medical Device Contract Packaging
QUALIFICATIONS
We are ISO 13485 certified and FDA registered. We have been developing packaging for the medical device industry for over 40 years and have expertise in all areas of packaging design, development and production.
We have facilities in Santa Fe Springs, CA; Arlington, TX; and St. Paul, MN, with redundant capabilities to protect your supply chain.
Please contact us for a free Packaging Consult to kick off your next project.
PACKAGING TO MATCH YOUR MEDICAL DEVICE
You may not have thought about packaging services as an important element in the development of a successful medical device. However, the right packaging solution is critical to protect your medical product through sterilization, shipping and final delivery to the end patient.
Pro-Tech Design & Manufacturing, Inc. has over 40 years of experience creating packaging that meets the unique requirements of our customers.
We provide medical device contract manufacturing and packaging services and have the expertise and market understanding to design solutions that balance quality, Food and Drug Administration (FDA) requirements, and cost.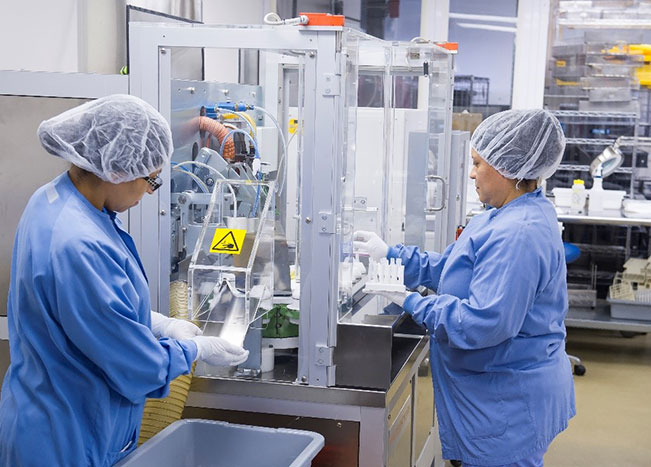 CUSTOMER-DRIVEN APPROACH
Packaging development starts with understanding the needs of the customer. From the largest medical device companies in the healthcare industry to small startups, we seek to understand the unique requirements of each customer so that we can create a tailored packaging solution.
The process begins with a Packaging Consult where our experienced sales engineers determine the key aspects of a customer's situation.
This is usually a combination of the device itself (size, materials, complexity, design), quality considerations, sterilization requirements, specific needs for the packaging, and cost. Because this is what we focus on every day, we leverage all these elements to develop secure packaging solutions specifically designed for you.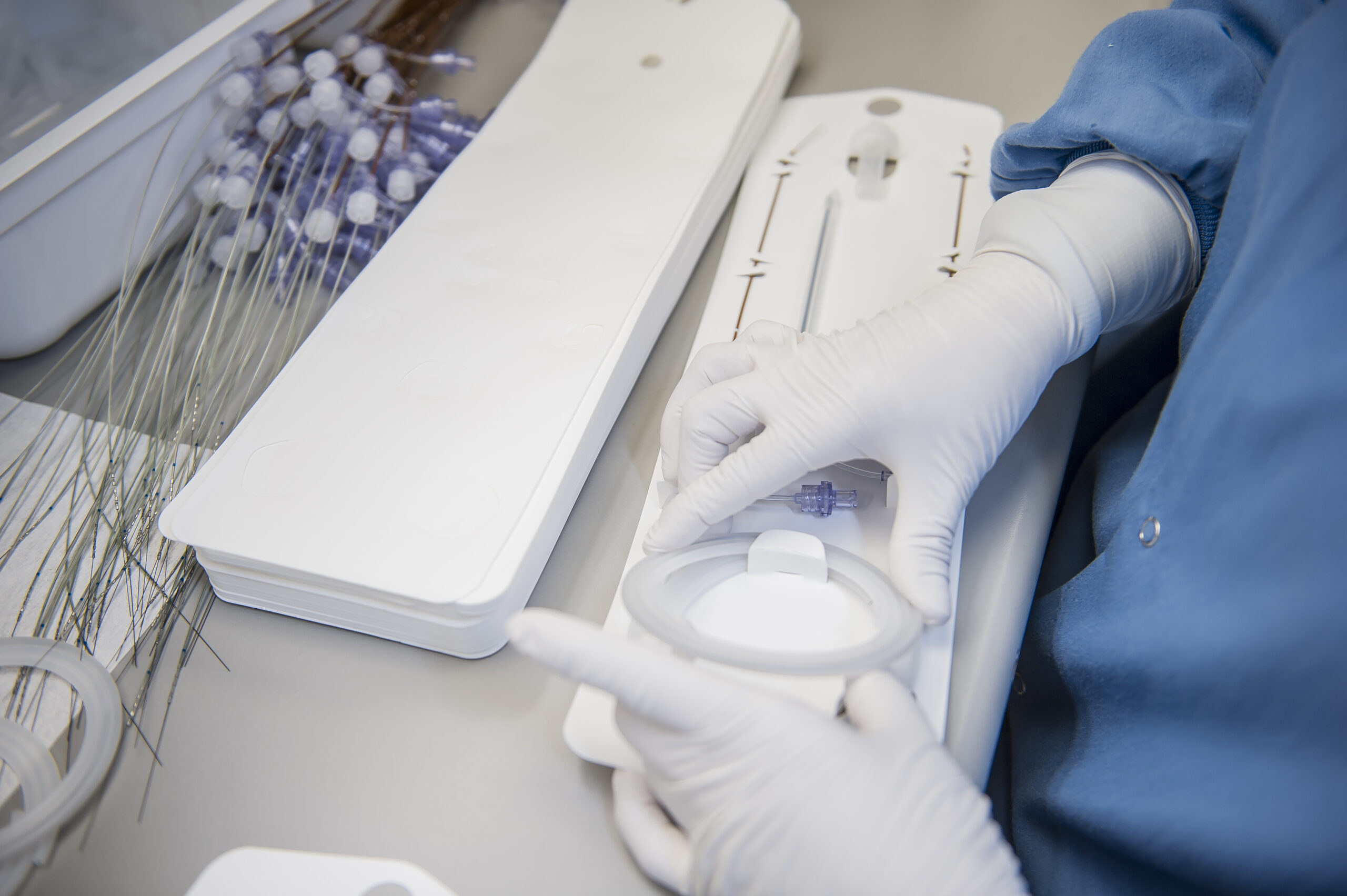 CONTRACT PACKAGING SERVICES
For most medical device companies, packaging is not a core capability. At Pro-Tech Design & Manufacturing, Inc., we can fill that gap.
We are solely focused on providing packaging and assembly services for the medical device market. And because we work with a broad range of customers and packaging, we bring detailed knowledge of the medical device industry, packaging requirements, a diverse range of components, and cost-effective solutions.
We take the burden of this specialized area off our customer's plates so that they can focus on what they do best – designing great medical devices.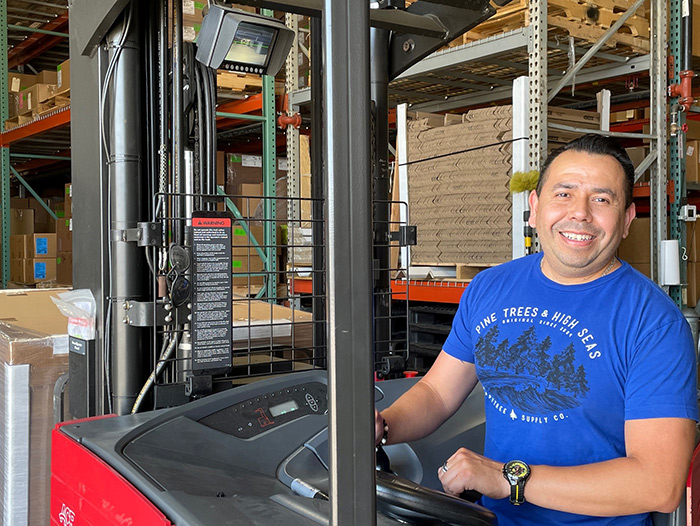 Medical Device Packaging Capabilities & Services
Pro-Tech Design & Manufacturing, Inc. provides full-service medical device packaging solutions.
Pouching – 6 High-Speed Pouching Lines
Trays – 5 Rigid Tray Lines
Vacuum/Inert Packaging
Liquid Filling – Syringes, Vials, and Tubes
Chemical Compounding and QC Services
Custom Boxes, Foam, and Inserts
Cartoning/Multi-Packs
Heat-Sealed Carding
Automated Bagging
Shrink Wrapping
Frequently Asked Questions
What is the benefit of working with a Medical Device Contract Packaging company?
A medical device contract packaging company like Pro-Tech Design & Manufacturing, Inc. is specifically focused on developing packaging solutions for medical device customers.
We have expertise in developing sterile and non-sterile packaging that protects medical devices from design to shipment to the end patient.
We understand the unique regulatory and sterilization requirements for medical device packages. We also understand the benefits of different sterilization methods and how they interact with different packaging materials and product densities.
Plus, when you use a medical device contractor you only pay for the time machines are running and people are working.
What services do you provide?
We offer a full range of contract packaging services, including packaging consultation, packaging design, pre-validated packaging, cleanroom assembly, sterilization coordination, labeling, validation testing, warehousing, and shipping.
Our ultimate service is to provide protective packaging so that your medical device is safely delivered to the end user.
Do you provide packaging sterilization in-house?
We provide in-house steam sterilization and are an ISO 17665 registered contract steam sterilizer.
For Ethylene Oxide (EO) and Gamma sterilization, we work with licensed third-party sterilizers and manage coordination and consultation for our customers.
How do we get started?
Complete the contact us page and we will contact you for details. Our engineers will review the device, your requirements, and market needs to offer the best design options.
A detailed quotation will follow that includes production costs and any validation recommendations.
Our Locations
CALIFORNIA
14561 Marquardt Ave.
Santa Fe Springs, CA 90670
TEXAS
4041 Express Street
Arlington, TX 76001
MINNESOTA
292 E. Lafayette Frontage Road
St. Paul, MN 55107
Please let us know what you're interested in: