COMPLETE MEDICAL DEVICE STERILIZATION SERVICES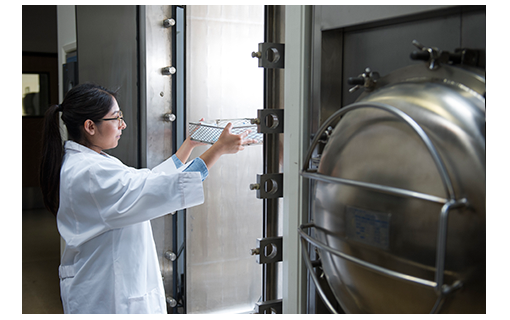 PRO-TECH offers full contract sterilization services including validation and cycle development. We employ a team of microbiologists specializing in Medical Device sterilization and have both in-house and managed third-party laboratory support.
Experience
Our customers benefit from our nearly 40 years in the industry. With sterilization it is important not only to be compliant but to be efficient and time-sensitive. We design Medical Device sterilization programs not only to meet your specific product needs, but ensure they are cost effective, and in most cases, built on a foundation of existing work. Why start over? Why pay for half empty chambers? Why use a contractor with less sterilization experience than you have? With PRO-TECH you don't have to.
Commitment to Quality
From cycle development to protocol, to sample preparation, to final report, to ongoing regulatory support, our customers enjoy a complete solution. Our Quality Assurance Group performs on-site audits of all our sterilization contractors at least annually and keeps scorecards of overall performance.
To meet your compliance needs, all cycles and sterility data are reviewed and approved by an on-staff Microbiologist, with data and certificates available 24/7 via our customer portal.
Range of Options
We currently sterilize both implantable and non-implantable Medical Devices by ethylene oxide, radiation, and steam. Check out the details below. Please call to let us help with your sterilization needs.
Ethylene Oxide
Ethylene Oxide (EO or ETO) is among the most common sterilization methods in the Medical Device industry and with PRO-TECH. We ran over 900 pallets of EO sterilized product last year, in over 100 cycles.
PRO-TECH runs mixed loads with product adopted into our iPCD-based product family, allowing our customers to pay a fraction of the sterilization cost. Adoption studies are performed in accordance with recognized standards such as ISO 11135 and AAMI TIR 28. You can leverage existing data, supplemented with laboratory testing specific to your product, often including Bioburden, LAL, Comparative Resistance, and EO residual studies per ISO 10993-7.
Our experts are there to assist through the entire process.
Steam Sterilization
PRO-TECH is an ISO 17665 registered contract steam sterilizer. We have both 6 and 56 cubic foot chambers located on the West Coast at our Santa Fe Springs, CA location. Contract services are available, whether PRO-TECH packages your device or not.
All of our chambers are clean steam, GMP, and are capable of Air-Over-Pressure (AOP) to accommodate the needs of liquid products. These cycles are typically used for the terminal sterilization of liquid filled containers, tubes, vials, and syringes.
Our 6-cubic foot chamber is equipped with Steam-Air-Mix (SAM) capabilities for high pressure during exposure and cool down.
Radiation Sterilization
PRO-TECH sterilizes Medical Devices with both gamma and electron beam (E-Beam). We use local sterilization contractors throughout the country to save shipping costs and mitigate risk of product damage during transit.
Our sterilization experts will guide you through the process of establishing your product family, executing the performance qualification of your dose, and ongoing dose audit support.
For more information on our sterilization capabilities, please Contact Us today.