"I really appreciate the production and inventory controls you maintain at PRO-TECH. Your attainment to commitments creates strong confidence in PRO-TECH's ability to execute and support this very important business…given our complex Supply Chain today you're a beacon of light in an otherwise dark landscape."
Medical Device Outsourcing
When it comes to producing your medical device, you want to entrust its manufacturing to someone who cares as much about it as you do.
With Pro-Tech Design & Manufacturing, Inc., we have over 40 years of experience working with many medical device companies to assemble, package, and protect their medical devices.
We take pride in the part we play to deliver products that improve patients' lives and we take our role very seriously. In fact, as a testament to this importance and the close partnerships we form with our customers, our very first customer is still a customer today – 40 years later.
Pro-Tech Design offers full medical device outsourcing services for customers, including packaging design, assembly, and contract sterilization services.
We work with all types of medical device companies and we are experienced in handling a broad range of products, materials and production requirements.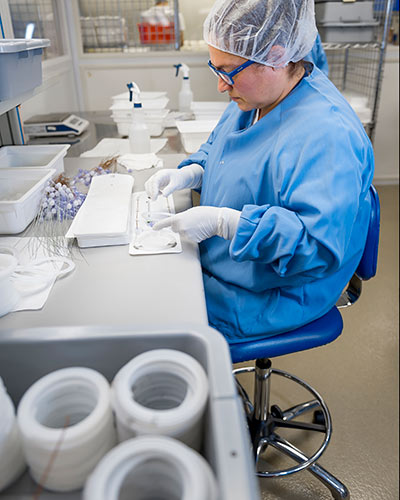 What are the benefits of Medical Device Outsourcing?
Production Expertise – one of the key benefits of outsourcing production to a medical contract manufacturer is that they have expertise in producing many different medical devices. As a result, they understand the production pitfalls that can come into play and how to avoid them. They also know how to maximize efficiencies to assemble and package the device more cost-effectively than a medical device company that is setting up a single production line for the first time.
Lower Investment & Speed to Market – by outsourcing production to an outsourcing medical device manufacturing who already has the production lines and cleanroom environment set up, there is a much lower startup investment. It takes significant time and resources to build a new production environment with an assembly line, equipment, and trained personnel. An experienced contract manufacturer is already production-ready with regulatory approval. 
Regulatory Understanding – FDA registration is another significant benefit of outsourcing medical device production. The regulations are very complex and easy to run afoul of if you are not experienced in medical device packaging and assembly.

FDA regulations require a deep knowledge of the production and validation requirements and a rigorous quality management process. A good contract manufacturer should know how to navigate regulatory requirements and can be a big asset in helping newer medical device companies successfully bring their product to market. Knowledge of the regulatory requirements can also save significant time in launching a new product.

Only Pay for What you Use – with medical device outsourcing, you only pay for the time and resources being used when your product is being produced. Idle production lines are not your responsibility and you can build your cost models based on someone else absorbing the risk of full utilization. Many customers realize this only after they have invested a significant amount of money into capital-intensive cleanrooms and machinery, only to realize that their projected volumes are not what they initially envisioned. At Pro-Tech Design we absorb the capital investment risk so you don't have to.
Commitment to Quality
Outsourcing can be beneficial when your contract manufacturer has established quality standards, especially in the competitive global medical device market. For most medical device companies, the first thing to look for is ISO 13485 certification.
This is a good indication that the company is serious about quality and has been accredited by a third-party governing body.
With this certification, you can be assured that you are taking the first step to working with a quality outsource contract manufacturer.
However, it doesn't end there, and you need to do your homework to ensure that the contract manufacturer has experience working with devices similar to yours, but also takes the time to listen to your unique requirements.
Ultimately, it comes down to trust, and it's important to work with a contract manufacturer who has the experience, ISO certifications, commitment to quality, and customer-first mindset to help you feel comfortable that they are as serious about your product as you are.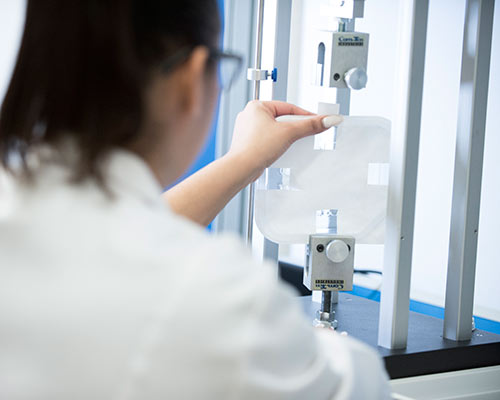 Outsourcing Qualifications
Pro-Tech Design & Manufacturing, Inc. is an ISO 13485 certified and FDA registered contract manufacturer. We have been an outsourced manufacturing partner with medical devices companies for 40 years. Our expertise is in medical device packaging, assembly, production and contract sterilization.
We have ISO-registered facilities in Santa Fe Springs, CA; Arlington, TX; and St. Paul, MN, with redundant capabilities.  We also have an ISO 17025 certified laboratory on-site.
Our accredited lab provides critical testing and validation as part of our core services. Having this capability in-house enables us to save customers time and money as we ensure the safety of their medical device.
Please contact us to discuss how outsourcing might be beneficial to you.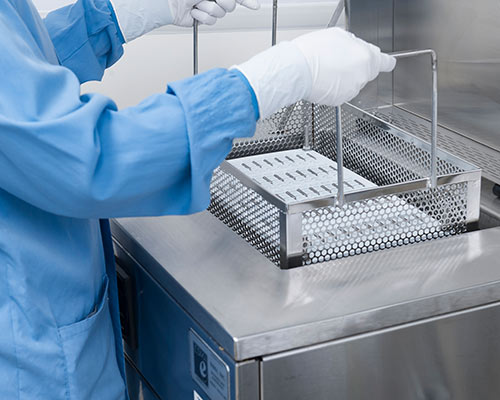 Medical Device Outsourcing Frequently Asked Questions
Q: What are the benefits of outsourcing?
A: Outsourcing production of your medical device to a contract manufacturer like Pro-Tech Design who specializes in this area has several benefits.
Experience – Because we work with a lot of different medical device companies, we have experience working with many different products and can offer solutions that you have likely not considered.
Production Efficiency – We also have deep experience identifying production efficiencies, which can lead to cheaper costs to assemble your product.
Regulatory Expertise – Medical device regulatory guidelines are complex and require a great deal of experience and understanding. Pro-Tech Design has been working within the medical device industry for over 40 years and has a deep understanding of the regulatory environment.
Pay for What You Use – You only pay for the time you use the production lines and the assembly time; conversely, if you set up your own production line, you have to absorb the downtime costs of idle machinery, not to mention the initial investment costs, which are substantial.
Q: Do you manufacture medical device components?
A: No, we do not do any molding, machining or manufacturing of the components themselves. Instead, we focus on cleaning and assembling medical device components into finished products.
Once the devices are assembled, then we package them into primary and secondary packaging, print and apply labels, and manage sterilization. We can perform all of these services or whatever individual steps our customers require.
This is very typical for a contract manufacturing company.
Q: Do you order the component parts for assembly for customers?
A: Yes, we can handle the full procurement process and management of all components for our customers through their defined vendors or through vendors we already work with.
This includes setting up supply agreements where we keep an inventory stock of components for future builds for our customers.
Over the years, we have heard from customers that this is dramatically easier for them to coordinate component procurement with one partner rather than manage separate, individual vendors.
Q: What services do you provide aside from medical outsourcing?
A: We offer a full range of contract packaging services, including:
design
component ordering and inventory management
cleanroom assembly
sterilization management
label design and printing
warehousing and shipping.
Our ultimate service is to provide protective packaging so that your medical device is safely delivered to the end user.
Q: 

What are the key considerations when selecting an outsourcing partner?
A:There are many key considerations when selecting an outsourcing partner. Here are some of the most important factors to consider:
1. Cost: Obviously, cost is a major consideration when selecting an outsourcing partner. You'll want to get quotes from a few different companies and compare pricing.
2. Services Offered: Make sure that the company you're considering outsourcing to offers the services you need.
Q: How do we get started?
A: Complete the contact us page and we will contact you to discuss the details of your project.
Our engineers will review the device and its components, confirm your requirements, and identify any production needs to outline an assembly protocol. A detailed quotation will follow that includes production costs and any validation recommendations.