Medical Device Contract Assembly
ISO 13485 QUALITY CERTIFICATION
You can also rest easy that as an ISO 13485 certified company, we adhere to the highest quality standards and are committed to maintaining that standard every day. As a result, you don't have to worry about developing production processes on your own to meet that standard, we have already done it for you.
MEDICAL DEVICE CONTRACT ASSEMBLY
Pro-Tech Design & Manufacturing, Inc. provides full-service contract assembly services to the medical device industry.
We have over 10,000 square feet of certified Class 10,000/ISO 7-rated cleanroom space dedicated to medical device assembly, packaging, and kitting.
Your medical device can be cleaned, assembled, packaged, and labeled in the same facility, ensuring the highest level of quality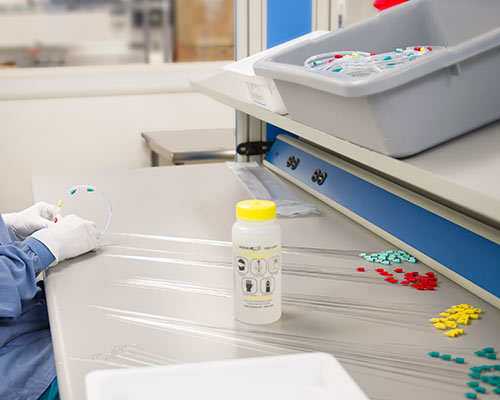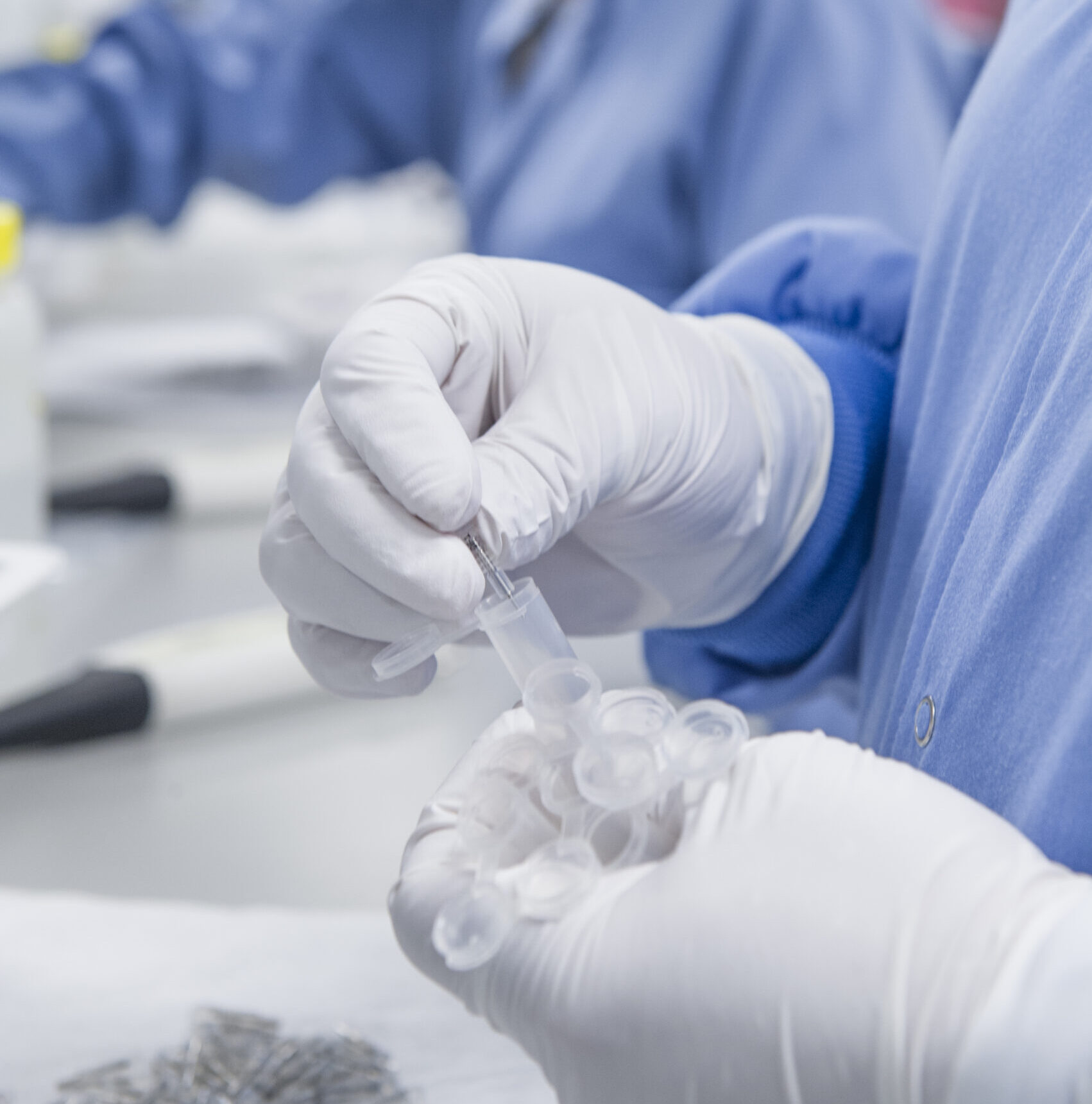 WHAT IS CONTRACT ASSEMBLY?
Medical device companies want to focus on what they do best, which is design life-saving medical devices.
However, when it comes to assembling and producing the final device, it is inefficient for them to invest the resources and time to build and maintain a cleanroom environment to assemble and package the product.
That's where a medical device contract manufacturing company like Pro-Tech Design comes in. We operate cleanrooms with existing production lines available to assemble even the most complex products.
Additionally, with medical device contract assembly, you only pay for the production time devoted to assembling your device. Conversely, if you choose to assemble your device in-house, you absorb all the downtime of that assembly line which may only be operating for a fraction of a day or week.
Medical Device Assembly Capabilities & Services
Contract Assembly services to meet the needs of medical device customers large and small.
Class 10,000/ISO 7-rated Cleanrooms
Flexible Assembly Solutions
Hand-Assembly & Automated Production
Form-Fill-Seal
Kitting
Drug + Device Combination Capability
State-of-the-art Equipment
Production Time Studies
Experienced Manufacturing Engineers
Multi-component Assembly
Frequently Asked Questions
What is the benefit of working with a Medical Device Contract Assembly company?
At Pro-Tech Design & Manufacturing, Inc., because we work with a lot of different medical device companies, we can offer assembly solutions that you have likely not considered.
We also have deep experience identifying production efficiencies, which can lead to cheaper costs to assemble your product.
Lastly, you only pay for the time you use the production lines and the assembly time; conversely, if you set up your own production line, you must absorb the costs of idle machinery, which can become a very expensive proposition.
Are you ISO 13485 certified and can you describe how that benefits me?
Yes, we are ISO 13485 certified and that means that we are audited by a regulatory body to assure that we adhere to stringent quality standards. This designation is very important to us and is part of our ongoing commitment to quality.
For us, this commitment is to quality processes, quality standards, and quality people.
For you, that means you can trust that Pro-Tech Design adheres to a set of rigorous quality standards to ensure the safety of your product.
How do we get started?
Complete the contact us form and we will contact you to discuss the details of your project.
Our engineers will review the device and its components, confirm your requirements, and identify any production needs to outline an assembly protocol.
A detailed quotation will follow that includes production costs and any validation recommendations.
Email Us
info@protechdesign.com
Our Locations
CALIFORNIA
14561 Marquardt Ave.
Santa Fe Springs, CA 90670
TEXAS
4041 Express Street
Arlington, TX 76001
MINNESOTA
292 E. Lafayette Frontage Road
St. Paul, MN 55107
Please let us know what you're interested in: