Medical Device Labeling – Too Often an Afterthought
Jul 29, 2020 by PRO-TECH Design
Accurate medical device labeling is a critical component to any quality control system. Often though, labeling is only considered at the end of the packaging process, which in itself, is often at the end of medical device design and production. Typically, product engineers develop a device, and only then start to think about how they are going to package and sterilize it. And, then after all that work is done, and typically only after that, do OEMs (original equipment manufacturers) and their contract packaging partners consider the labeling requirements.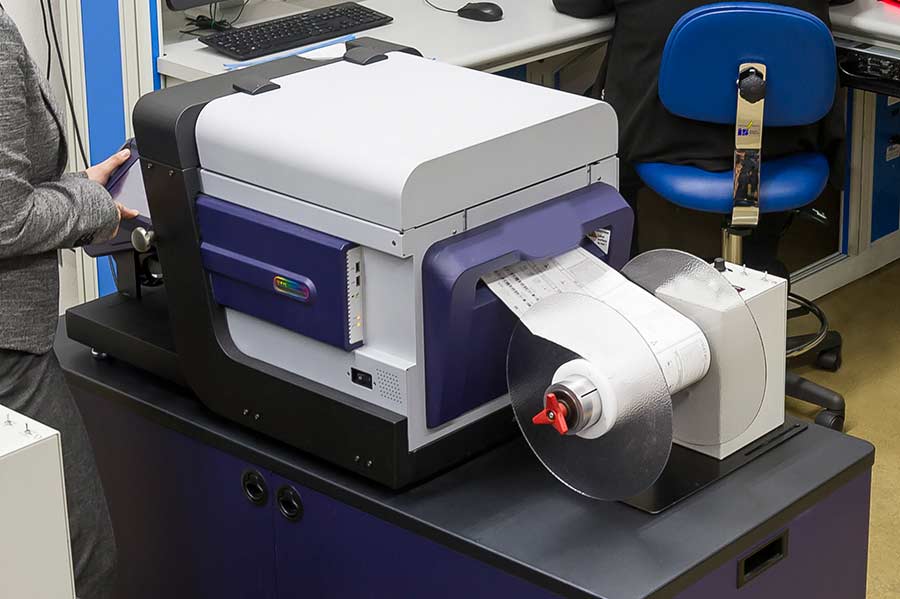 Yet, many downstream quality issues are the result of incorrect labeling and/or ill-conceived quality controls that do not provide the proper monitoring at each stage. These can result in drastic consequences from the US and/or EU regulatory bodies, and more importantly to the health of the patient. If the wrong components are incorrectly labeled or not labeled at all, the negative downstream effects can be considerable.
To prevent these outcomes, here are some things to consider…
1. Label Design Expertise – to start the conversation, one of the areas to consider is label design expertise. You might not think it but having a team or contract partner with strong graphic design skills is essential. They can develop easily readable labels that clearly communicate to manufacturing, assembly, and shipping personnel what is in each element of the packaging. These design skills combined with an understanding of label substrates and the impact of different sterilization techniques on label quality go a long way towards producing consistently high-quality product and packaging labels.
2. Label Control Software – today's label control software is more technically advanced and complex than ever. This software is the link between advanced, high-speed printers, quality control systems, and thus, the output of accurate, traceable labels. As a result, it is important that whoever is responsible for printing and tracking labels has a solid understanding of the technical aspects of digital printing. Additionally, you want a partner who is committed to investing in technology and staying informed about innovations.
3. Bar Code Set Up and Verification – with the complexity of medical device labeling requirements and the number of steps and people that encounter the product, it is important to have automated systems check label accuracy throughout production. Depending on the product and packaging, this could mean tracking for both primary and secondary packaging as well as individual device components. For example, a machine vision system that verifies the correct bar code on each element of the packaging is a key step to ensuring accuracy throughout production and shipping.
4. Labeling Requirements – another important component of successful label production is an understanding of the Unique Device Identification (UDI) label requirements for different countries and different medical devices. For example, if your device is targeted for sale in the US as well as Europe, does your supplier understand the label requirements to meet the FDA guidelines as well as the EU Medical Device Directive? These requirements can be complex and confusing and it helps to have experience managing a range of device and situations.
5. Medical Device Packaging Experience – finally, it helps to have experience with the medical device industry in general. We have seen suppliers from other industries make assumptions about labeling for medical devices. They believe that their labeling experience from another industry is enough to navigate the complexities involved with medical device labeling. For medical devices, the regulatory requirements are very specific, sterilization is a new obstacle that many non-medical device suppliers are not familiar with and the investment in label quality control is extensive.  You also need to ensure not only that you produce an accurate label today, but that you also maintain records and the capability to trace historic lot numbers.  All of this results in a specific body of knowledge gleaned from years of experience.  This can help OEMs avoid pitfalls that can result in production holds and lost sales for a particular device and can also have consequences for the entire company.
With 40 years of medical device packaging experience, PRO-TECH Design is an expert in medical device labeling. Last year alone, we produced 4 million labels for our customers. We understand both the art and science associated with label design. And, we have made significant investments in our label control systems, printers, and people to ensure consistently high-quality labels and trackability to give our OEM customers piece of mind.
Please let us know if you need assistance with labeling for your next medical device. You can reach us at protechdesign.com or 562-207-1680.