Medical Device Packaging – Benefits of Outsourcing
July 1, 2020 by PRO-TECH Design
In response to the turmoil caused by COVID-19, some medical device companies are re-focusing their resources against what they do best.  Typically, OEMs are great at designing medical devices and have significant product engineering expertise as part of their core skillset.  However, they often don't consider packaging design and validations until the very end of the process.  Importantly though, the packaging is critical to protect those devices and safely deliver them to the surgeon and patient in a sterile, safe condition.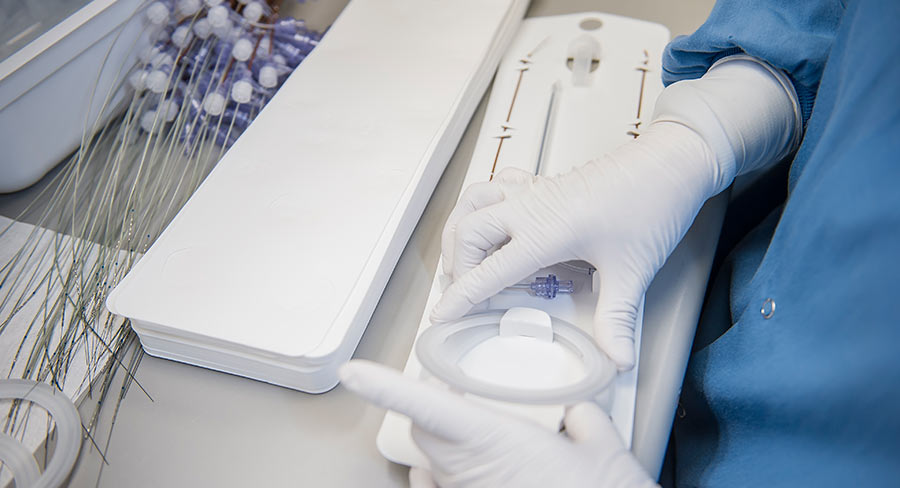 Packaging Focus
Sterile barrier and secondary packaging design expertise is not something that many OEMs have in-house as a core competency.  Moreover, packaging comes with more potential pitfalls than one may think.  For example, an OEM may start their packaging choice using a configuration that their product engineers used at another company or with another product.  This may or may not be the right choice for the protection and sterility of the current product.  Additionally, they may not be aware of the many packaging options available and the advantages and disadvantages of each from a cost, timing, validation, and regulatory standpoint.
With this in mind, it may be beneficial to outsource packaging design, along with assembly and sterilization, to an ISO 13485 certified contract manufacturer who specializes in this area every day and has expertise across hundreds of different products.  By engaging the right contract packaging partner, OEMs can focus on what they do best and gain peace of mind by letting someone else help in other areas.
Key Questions
The right contract packaging company can help guide you through questions like…
What type of packaging will best protect my medical device? A plastic tray?  Tyvek® pouch?  Combination?  Other?
Which method of sterilization is best for my product? Eto, gamma, or steam?
What packaging validations will I need to meet FDA or EU requirements?
Can I leverage existing packaging to help reduce new validations, timing, and additional costs?
What are the FDA Labeling Requirements?
Packaging Experience
With 40 years of medical device packaging experience, PRO-TECH Design has seen just about every situation and can help work with you on a solution that meets your unique needs.  We can help you reduce costs and improve speed to market while ensuring strict attention to quality standards and regulatory requirements.  We provide peace of mind with transparent tracking at each stage of the production process.
Please contact us to help design a packaging solution for your medical device.