Medical Device Contract Packaging & Assembly
Full-Service FDA & ISO 13485 Registered

Highly Experienced and Family-Owned

Multiple Locations with End-to-End Solutions



Expertise, Quality, Success
For over 40 years, the family of professionals at Pro-Tech Design & Manufacturing have prided ourselves on building customized, end-to-end solutions for each client's unique needs. From large Fortune 500 companies to boutique start-ups, we know how to help you get to your goals, and we're passionate about achieving them with you.
How We Help Our Customers
"Everyone on your team has been terrific and we are extremely pleased with the work everyone has done. My sincere thanks and appreciation to all of your staff! If we can ever be a reference for any other customers, we are happy to help recommend PRO-TECH's service and flexibility!"
– Gary, Global Supply Chain executive
Expertise
We specialize in Medical Device Contract Packaging, Assembly, and Outsourcing services. We also provide packaging validation in our ISO 17025 accredited lab.
Success
For 40 years, we have prided ourselves on developing customized solutions to meet each of our customer's unique needs.
Quality
We are committed to the highest quality standards and are FDA and ISO registered with fully equipped Class 10,000/ISO 7-rated cleanrooms.
For 40 years, PRO-TECH Design has built its expertise in contract manufacturing, assembly and packaging services for the medical device market.
We have three convenient manufacturing locations: Santa Fe Springs, CA; Arlington, TX; and St. Paul, MN.
Please check out this video for an overview of our company, our capabilities, and our character
US MANUFACTURING LOCATIONS
CALIFORNIA
14561 Marquardt Ave.
Santa Fe Springs, CA 90670
Phone: 562-207-1680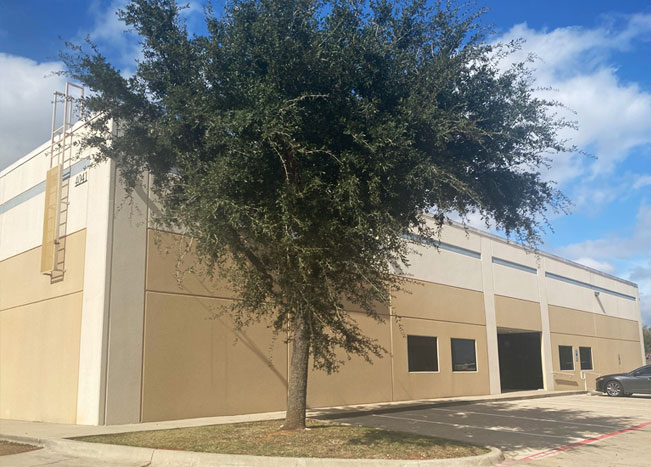 TEXAS
4041 Express Street
Arlington, TX 76001
Phone: 562-207-1680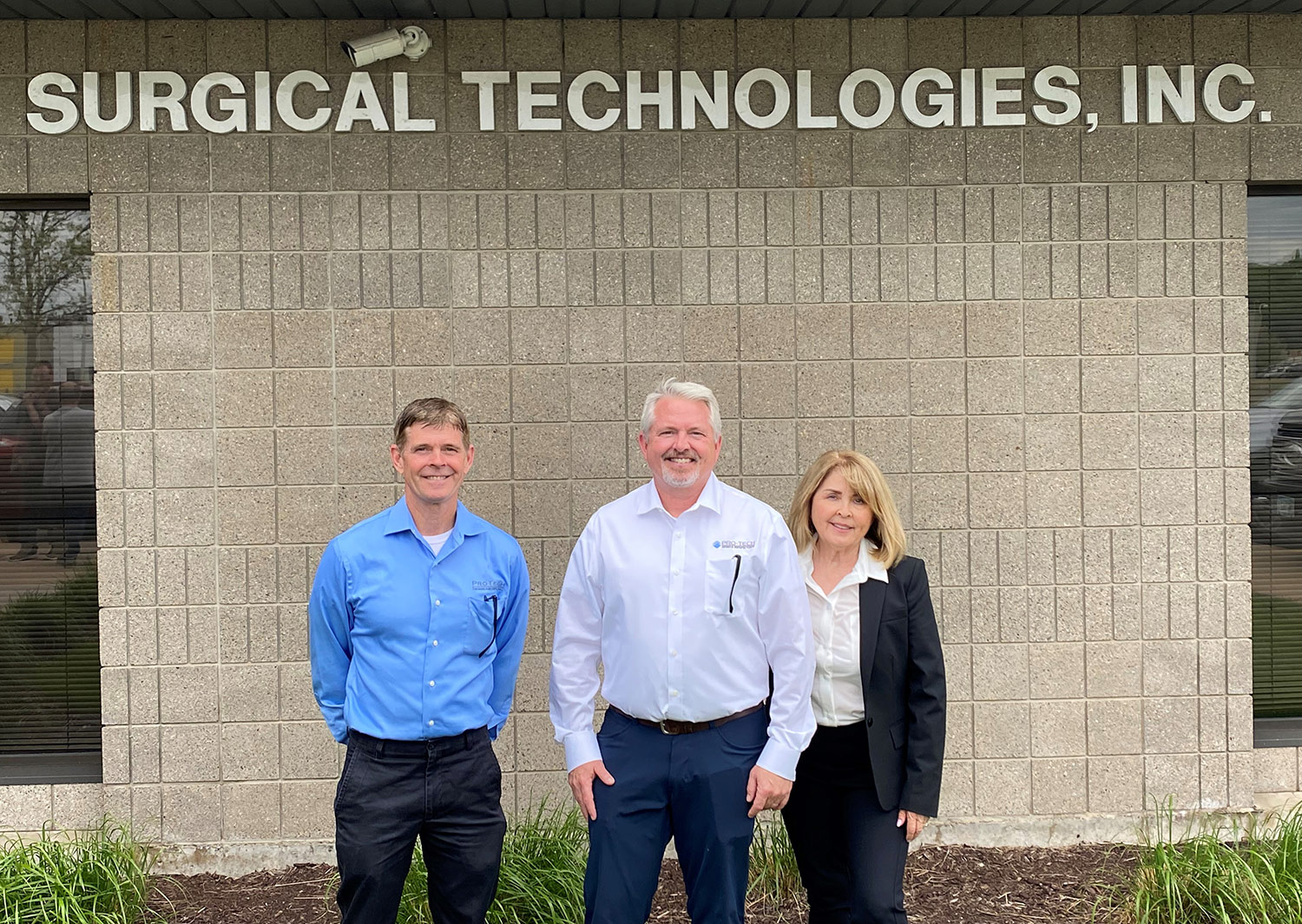 MINNESOTA
292 E. Lafayette Frontage Road
St. Paul, MN 55107
Phone: 562-207-1680
Frequently Asked Questions
What services does PRO-TECH Design & Manufacturing offer?
We specialize in a wide range of services within the medical device industry. These services include:
Medical Device Contract Packaging

Medical Device Contract Assembly

Laboratory Services

Custom Sewn Products
We also provide medical device packaging validation services within our Medical Device Contract Packaging expertise. Our goal is to offer comprehensive and customized solutions that cater to each client's specific requirements, ensuring their success in the market.
What quality standards does PRO-TECH adhere to?
At PRO-TECH, our dedication to maintaining the highest quality standards in the industry is unwavering. We are FDA-registered and ISO 13485 certified, and our Commitment to Quality is one of our core operating principles. Our state-of-the-art facilities feature Class 10,000/ISO 7-rated cleanroom spaces, offering controlled environments for medical device contract manufacturing. This level of commitment to quality ensures that our customers can trust our services and that the end products meet or exceed regulatory requirements.
Where are PRO-TECH's manufacturing facilities located?
We operate three convenient manufacturing facilities across the United States to better serve our customers. These facilities are located in:
Santa Fe Springs, California

St. Paul, Minnesota

Arlington, Texas
Each facility is equipped with state-of-the-art technology and follows the same stringent quality standards, enabling us to maintain consistency and efficiency in manufacturing processes across all of our locations.
How can I learn more about PRO-TECH's services and capabilities?
You can learn more about PRO-TECH's services, capabilities, and dedication to quality here.
However, if you have specific questions or need more information, you can always reach out to our team via the contact information provided on our website. Our friendly customer service will be happy to assist you and provide any additional information you need to make an informed decision.
What are the benefits of working with us?
Working with PRO-TECH offers numerous benefits for your medical device manufacturing needs:
Customized solutions: We tailor our services to meet the specific requirements of each project, ensuring that your needs are met and expectations exceeded along with fair pricing.
Quality assurance: Our adherence to FDA and ISO 13485 registrations and Class 10,000/ISO 7-rated cleanrooms guarantees that your products will be manufactured to the highest quality standards.
Expertise: With over 40 years of industry experience, our knowledgeable and dedicated team can guide you through the complexities of medical device manufacturing, from design to market launch.
Responsiveness: Our dedication to customer satisfaction and open communication ensures that we address your concerns promptly and efficiently.
Convenience: With three manufacturing facilities across the United States, we can cater to your manufacturing needs while minimizing logistical challenges.
Long-term partnerships: Our commitment to your success fosters lasting relationships, allowing us to grow and evolve together in the dynamic medical device industry.
How can I get in touch with you for a quote or further information?
As mentioned, you can always reach out to us for a quote or additional information through our website's contact form, but you can also email us (info@protechdesign.com), or give us a call (562-207-1680). 
Our team will be happy to discuss your project requirements, address any questions you may have, and provide a comprehensive quote based on your specific needs. We look forward to assisting you and helping your medical device succeed in the market.
Our Locations
CALIFORNIA
14561 Marquardt Ave.
Santa Fe Springs, CA 90670
TEXAS
4041 Express Street
Arlington, TX 76001
MINNESOTA
292 E. Lafayette Frontage Road
St. Paul, MN 55107
Please let us know what you're interested in: