Woman- and Family-Owned Medical Device Assembly and Packaging Company Marks 40 Years of Sustained Growth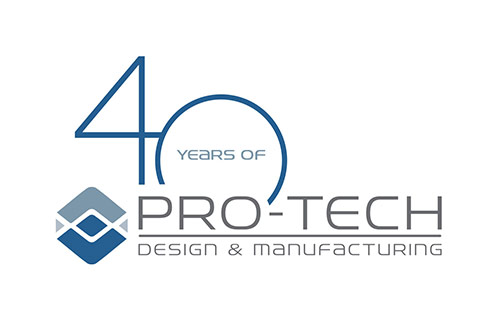 SANTA FE SPRINGS, Calif.–(BUSINESS WIRE)–PRO-TECH Design & Manufacturing, a full-service FDA- and ISO-registered medical device contract manufacturing and packaging company, celebrates its 40-year anniversary in 2020. The family-owned and -operated firm was founded in Southern California in 1980; expanded its footprint with redundant facilities in Arlington, Texas in 2012; and has exceeded 600 percent overall growth over the past 15 years by delivering the same high level of care and quality to its clients of all sizes—including some of the industry's most well-known Fortune 100 giants as well as a cadre of small independent companies.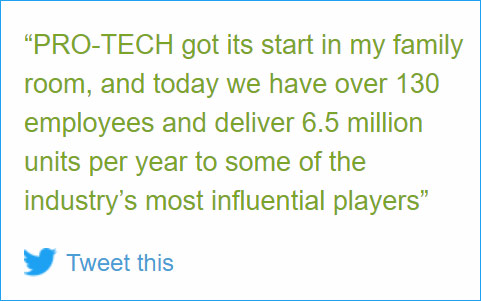 "PRO-TECH got its start in my family room, and today we have over 130 employees and deliver 6.5 million units per year to some of the industry's most influential players," notes CEO and founder, Pamela McMaster.
"Forty years ago, I was a young woman with big ideas for breaking into a largely male-dominated industry – and today, I'm proud to celebrate the success we have achieved with many of our original employees and my family working by my side".

PRO-TECH began as a home-based business in California after McMaster moved from Minnesota, where she served as president of the Minnesota Society of Packaging and Handling Engineers. The firm started with a focus on corrugated products and soon differentiated itself by becoming one of the only companies to deliver sewn products compliant with ISO 13485 standards. In 2001, PRO-TECH expanded into the biomedical business with sterile cleanroom assembly and production.
The woman-owned small business was joined by McMaster's late husband in 1985 and is presently led by McMaster and her two sons – Aaron and Jeff Swanson. Aaron Swanson, president of PRO-TECH, joined the company in 2001. With a background in microbiology, he established PRO-TECH's bio-medical packaging division and continues to oversee all aspects of medical device assembly, packaging and sterilization. Jeff Swanson joined the family venture in 1995, and currently serves as the executive vice president overseeing the Midwest region. With a presence in key industry corridors in California, Minnesota and Texas – PRO-TECH maximizes its ability to provide unequaled service, high-quality products, and fair pricing to clients nationwide.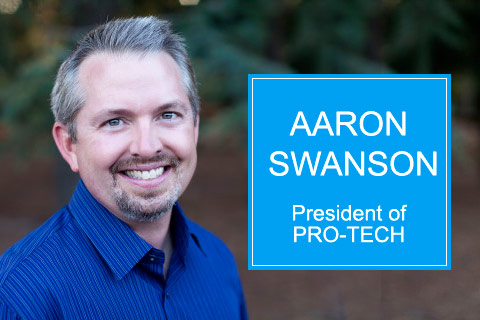 As the medical device landscape has evolved, PRO-TECH has seen more large players turn away from in-sourcing their packaging to tap into the smart business proposition outsourcing provides. It has also seen an influx of innovation from smaller independent companies who outsource this vital work to PRO-TECH in order to remain nimble and focused on rapid industry advancement. Today PRO-TECH boasts 75,000 square feet of manufacturing and warehouse space, and 6,000 square feet of certified Class 10,000/ISO 7-rated cleanroom space—offering complete medical device assembly and packaging, and laboratory and sterilization services for nearly all sectors of the medical device market.
PRO-TECH currently serves 140 customers, a huge leap from 2005's customer count of 20. It produces a wide range of packaging materials and configurations from pouches to form-fill-seal trays to custom assemblies using multiple materials and reports an on-time delivery rate in excess of 97 percent. This year, for its 16th consecutive year, PRO-TECH will attend the world's largest medical design and manufacturing event, MD&M West, taking place Feb. 11 to Feb. 13 at the Anaheim Convention Center. During the show PRO-TECH will be available at booth #2147 to showcase product and provide interviews.