As we emerge from quarantine and start to resume a more normal work life in the US, it is interesting to contemplate what the return to work will look like. In many ways, it is a reset opportunity. Not to "go back to normal", but rather to look for opportunities to come back even stronger. I ran across this hashtag a few weeks ago, #backtobetter, and I thought it was a useful concept for any business to continue to improve.
As a member of the healthcare industry and an essential manufacturer, our company remained open during the pandemic. As a result, we have largely continued to go into the office in person. So, for us, "re-entry" may not be as extreme as others, but it has not meant that we have been conducting business as usual. We have had to adapt throughout the pandemic to ensure safe conditions and to provide uninterrupted production to meet the needs of our customers. So, even though we have persevered and even thrived in some ways, there is still a reset opportunity as we return to a work situation that is more like what we were used to a year and a half ago.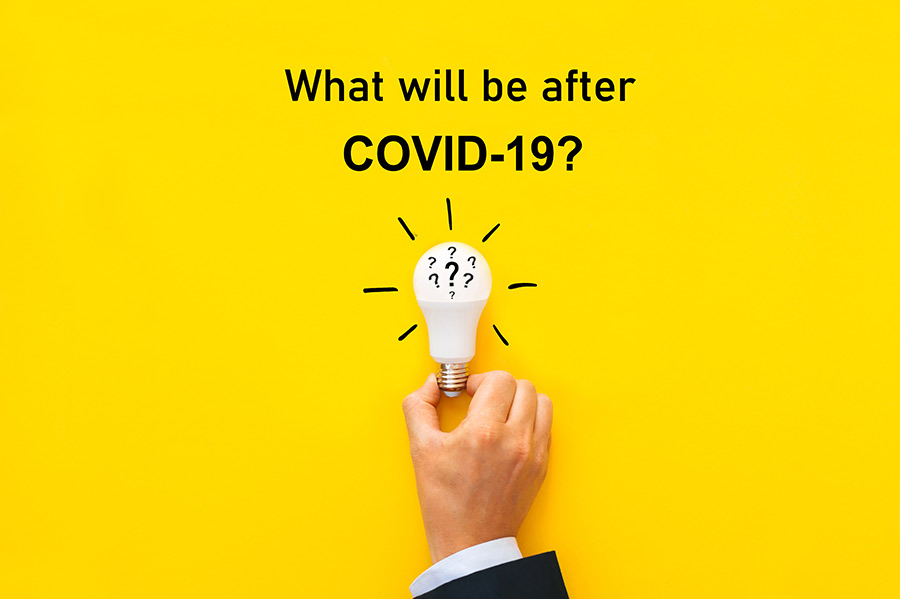 We recognize that we are fortunate to be able to contemplate how we want to return to a new normal environment and have the luxury to consider ways to make it even better. With that in mind, we want to leverage some of the things we put in motion during the pandemic that have made us more flexible and responsive. We hope to build on these as things open further. As an example, here are a few enhancements that we hope to leverage as we move into a back-to-better mode:
Space planning – in the early months of quarantine, we recognized that we needed to increase our footprint so that we could socially distance our employees. We acquired some additional warehouse and production space, and not only did it physically spread people apart a bit more, also it had the unintended impact of making people more efficient. They appreciated the greater freedom of movement, reduced noise, and smoother production flow, which made them more efficient in their work. This helped kickstart new thinking about how we've traditionally utilized space, and now we take a more balanced view of how we look at our operations space beyond the initial costs. 
Space planning 2.0 – from this experience, we have outlined a multi-year plan to boost our cleanroom space in CA and TX, create a new engineering co-working space, and develop unique gathering spaces to encourage collaborative flexibility when we are able to get together again in groups.
Remote Tools & Meetings – we have beefed up the tools we need to enable our team members to collaborate remotely. We now routinely use remote communications tools as part of most meetings, and we have gotten more efficient with when we need meetings and when we don't. Some meetings certainly benefit from being in-person, but when face-to-face is not necessary, we can use remote tools to reduce travel costs and allow for a larger audience to participate. We plan to continue to leverage these tools to make our meetings efficient and productive.
Input Democratization – we have historically been pretty good at taking the best ideas no matter where they come from. However, in the past year, we made it clear that everyone had to contribute in unique ways and to help the company succeed by thinking out of the box and potentially out of their typical job description. This encouraged people to offer nontraditional solutions and be less hesitant to share productive thoughts on how things could be improved. We have taken this to heart and want to continue to maintain an environment that encourages strong participation and where employees take personal pride in finding creative ways to solve customer issues.
Work Flexibility – it has been unbelievable how well our team has adapted to constantly changing conditions during the past months. As their kid's school schedules or partner's work schedules changed, or they needed to take care of family, they needed to constantly adjust their work routines to match their home schedules. In most cases, they have blended them seamlessly and it has been a real tribute to their flexibility to see how they have adapted again and again. From our perspective going forward, it is figuring out how we can enable that flexibility to allow good people to adjust their work as needed so that we can retain the best people and trust that they will rise to the occasion.
Some Redundancy is Good – as part of maintaining flexibility, we learned that some redundancy allows you to have more options for how you can respond to adversity. Whether it be cross-training, so that you have some redundancy in expertise, or redundant capabilities in different locations to balance production loads, it can greatly add to your ability to manage changing situations with unclear outcomes. With this in mind, we have been adding capabilities and staff to our TX facility.
     • More Cleanroom space – We have continued plans to increase our cleanroom space in TX.
     • New EO Sterilizer – we are certifying a new EO sterilization facility closer to our Texas facility to increase our capacity
     • New Talent – we enhanced our team by hiring a new general manager and adding a second manufacturing shift.
Looking Forward
As we look forward to the rest of 2021 and further re-opening, we are excited to apply the lessons we have learned in the past year and a half. Our goal is to build on those lessons and combine them with the opportunities that will come with broader re-opening. We have a few ideas in mind, and here is a sneak preview:
Expanded Cleanroom – we plan to double our Class 10,000 cleanroom space in CA, increasing our sterile assembly capacity.
New Engineering Center – we are in the design phase of building a new engineering suite to create a dedicated space to enhance design, creativity, and collaboration amongst our engineering team.
Mezzanine Community Space – we are creating a collaborative meeting space for impromptu meetings and a place for our employees to relax and gather.
If we can maintain that agile mindset and now blend it with the added energy of social connection and in-person collaboration, we think back-to-better will truly look BETTER for both our customers and employees.