LABORATORY SERVICES
PRO-TECH owns and operates its own laboratory on premises. Our laboratory is staffed with Scientists, including Ph.D. level, overseeing your product development and ongoing compliance.
List of Services:
Sterilization Validations (Ethylene Oxide, Radiation, Steam)
Product Adoption Studies
Packaging Validations (Baseline, Distribution, Aging)
Custom Protocol Development
Cleaning Validation Studies
Bioburden Testing – Product, Environmental, Water
Package Testing – Visual, Integrity, Peel Strength
Accelerated and Real-Time Aging
Total Organic Carbon
Osmolality
pH
Viscosity
UV / Vis Spectroscopy
LAL / Endotoxin Testing
Gravimetric Analysis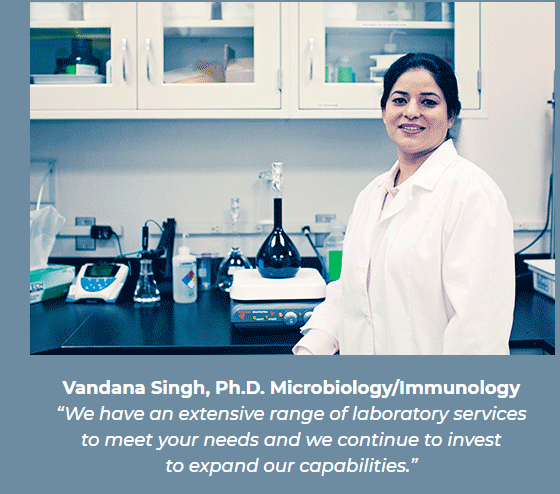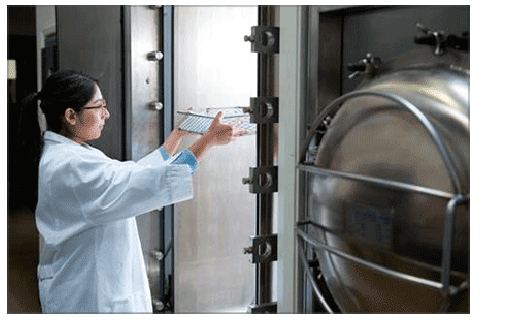 STERILIZATION SERVICES
PRO-TECH offers full sterilization services including validation and cycle development.
We currently sterilize both implantable and non-implantable medical devices by ethylene oxide, gamma irradiation, and steam.
PRO-TECH is an ISO 17665-1:2006 registered contract steam sterilizer.
PRO-TECH employs a team of microbiologists specializing in Medical Device sterilization; capable of managing your cycle development, validation needs, and product release testing.