ASSEMBLY, KITTING, PACKAGING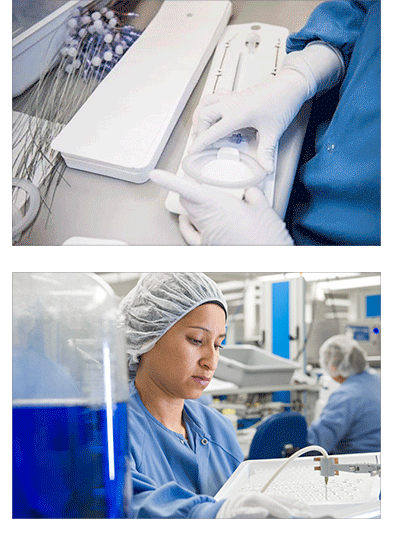 With over 8,100 orders processed last year, PRO-TECH has the capabilities to meet your requirements, large or small.  We assemble and package products for nearly all sectors of the Medical Device market in a wide range of packaging materials and configurations.  Production runs ranging from a few to thousands are routinely managed through our dedicated locations.  Multiple packaging lines ensure nearly 100% uptime and available capacity.
We are dedicated to finding solutions to meet your unique needs and are proud to maintain an on-time delivery rate in excess of 97%.
Sterile Barrier Form-Fill-Seal
Pouching – 6 High Speed Pouching Lines
Trays – 5 Rigid Tray Lines
Vacuum / Inert Packaging
Liquid Filling – Syringes, Vials and Tubes
Chemical Compounding and QC Services
Custom Boxes, Foam, and Inserts
Cartoning / Multi-Packs
Heat Sealed Carding
Automated Bagging
Shrink-Wrapping